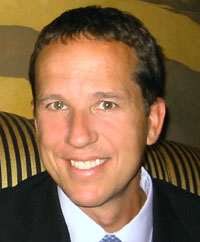 Joseph Preller founded Preller Properties, Inc. in 1993. With 25 years of experience, he continues to build beautiful, artistic and cutting edge properties located throughout Baltimore, Maryland.
Preller Properties specializes in creating distinctive town home and apartment rentals. The quality and detail of each living space is created with the mindset of an owner. From the granite counter tops and solid marble bathrooms to the indirect accent lighting – we want our tenants to feel as if the town home or apartment was designed and built especially for them.
Hilltop Management, LLC is a subsidiary of Preller Properties, Inc. Reliability and attention to detail underpin sound property management.  The ideal manager is an owner, a person with a stake in the results. By exclusively managing only Preller Properties, Hilltop Management can provide prompt and professional service to each tenant. Hilltop Management's goal is to make our tenant's rental experience a pleasant one before, during and after their stay. Our office is centrally located in Hampden, Baltimore.
We have many properties throughout Baltimore, Maryland. Our current focus is in the Historic Roland Park and Hampden communities. We believe Roland Park and Hampden to be extraordinary and wonderful neighborhoods. We want to contribute to the growing revitalization of Roland Park and Hampden by restoring celebrated historic buildings and creating unique places for people to live.